If you're going for a vacation or will be inaccessible for few days or a month, you'll be able to create an auto e-mail responder for your e-mails in order that when individuals email you, they will receive an automated e-mail together with your message like "I am on a vacation, please e-mail me in a few days' time".
1. Log into your cPanel account.
2. within the "Mail" section, click on the "Autoresponder" Icon.

3. On the "Autoresponders" page, click on the "Add Autoresponder" Button.
4. within the Interval field, specify the amount of hours you would like the autoresponder to wait between responses to the same e-mail address.
5. within the Email field enter your email address on which you would like to enable autoresponder. If you would like to enable auto responder on [email protected], insert "support" (without the quotes) in the the e-mail option and should you have multiple domains, choose the most suitable domain from the dropdown list.
6. In the From option, just insert the name that the auto-response will be from.
7. In the subject option insert your e-mail subject like "I am on vacation", etc.
8. Easily choose the beginning and stop time of your autoresponder.
9. Then click on the Create/Modify Button.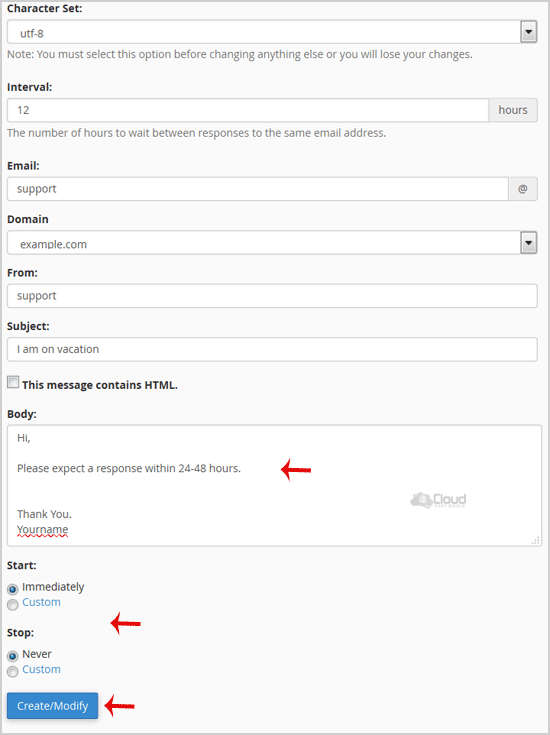 How to take away Autoresponder?
1. Fistly Open Autoresponder.
2. you must see your autoresponder email list in the "Current Autoresponder".
3. Next to autoresponder, press on "Delete" Autoresponder.