We always recommend to use a complex password and change it randomly after a couple of days. you can easily change the password from a solusVm control panel.
1. Login to your SolusVM Control Panel.
2. If you have multiple VPS, select the appropriate one.

In the Top Bar Menu, click on "My Account".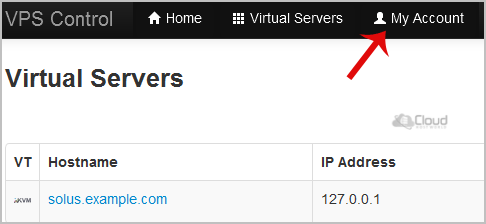 4."Change Account Password" Write the following details:
Current Password: Please write Your current SolusVM VPS Control panel password.
New Password: Please enter Your new password.
Repeat New Password: Again Reenter your new password.
5. Click on "Update Password".